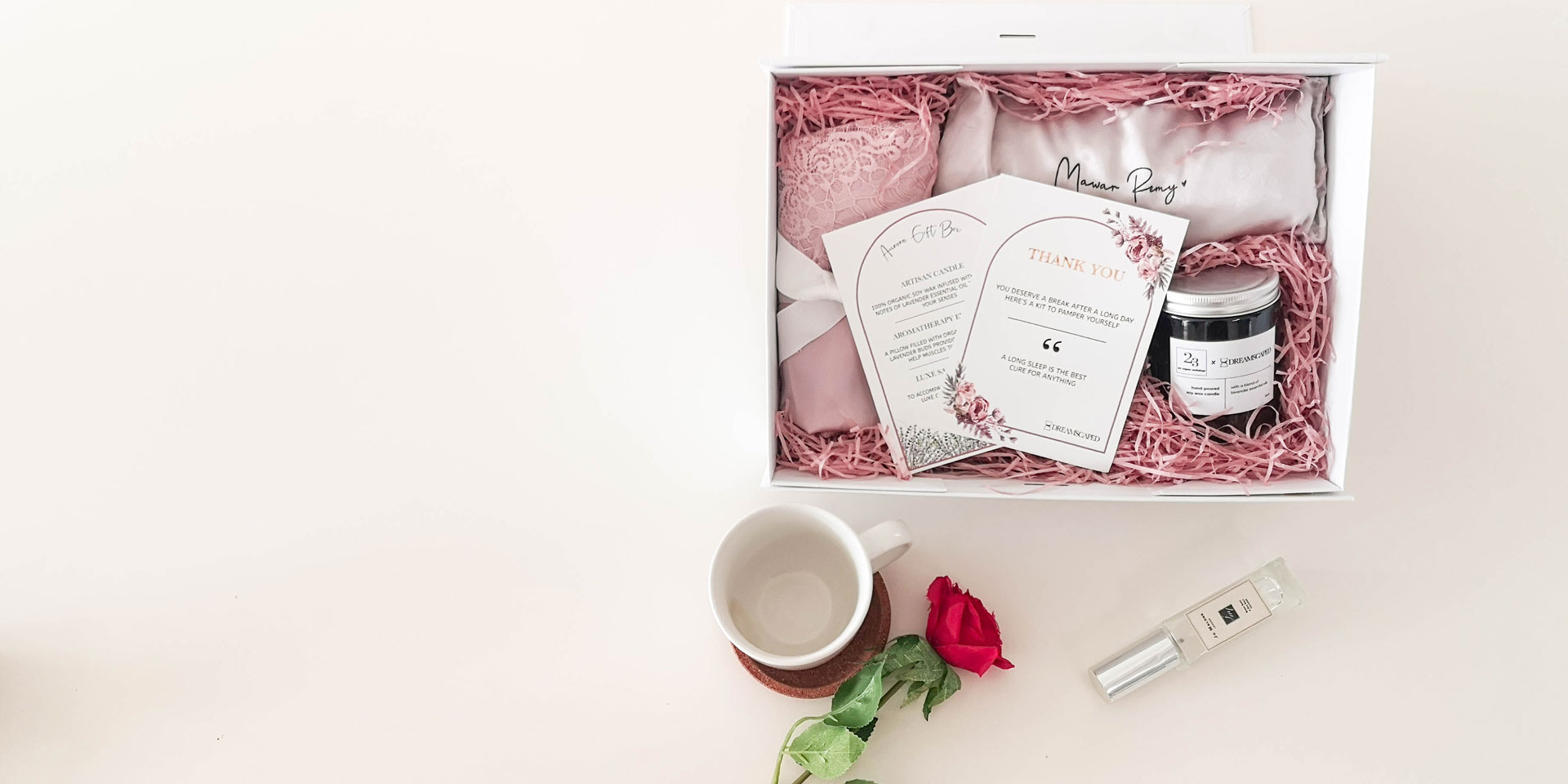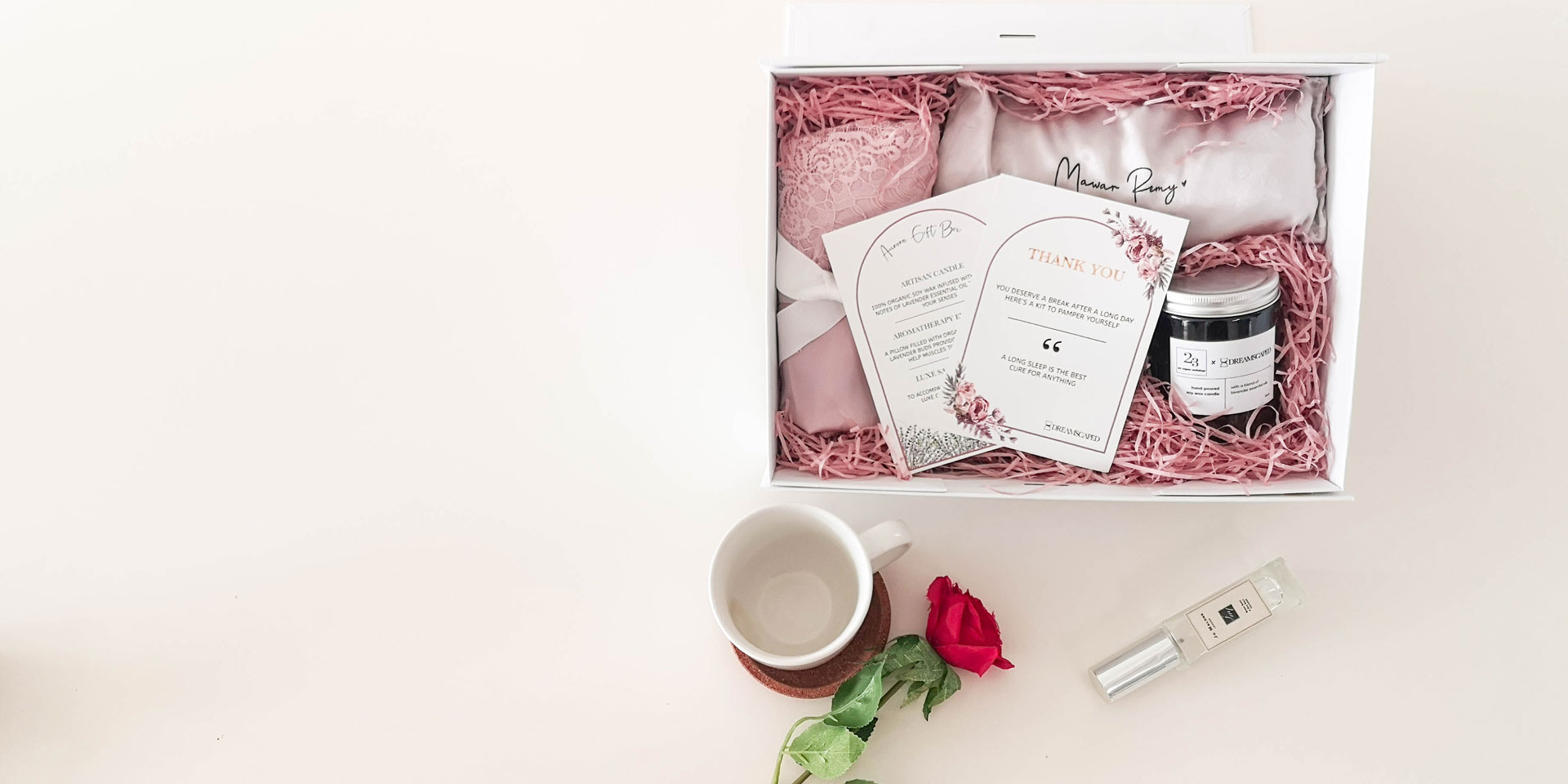 AURORA BOX
INDULGE YOURSELF IN QUALITY SLEEP WITH OUR SLEEP-CARE KIT SPECIALLY CURATED TO INCLUDE ALL OF YOUR NIGHTLY ESSENTIALS
Start By Selecting Your Pyjamas
About The Aurora Box
Sleep is an essential function that allows your body andmind to recharge, allowing you to wake up feeling refreshedand alert. This sleep-care kit provides you with everythingyou need to get a good night's sleep.
Sleepwear
The right sleepwear not only makes you look goodbut it also subconsciously puts your body in 'rest'mode. Once you're in a soft and comfortablenightwear, you will instantly relax and unwind fromthe stresses of the day.
Lavender Scented Candle
Everything about lavender seems tailored towardsencouraging thoughts of serenity. Lavender scented candleshave aromatherapy properties in addition to their divine smell.This lavender scented candle can lighten up just about anyspace with it's beautiful aroma and its classic jar packaging.
Lavender Eye Pillow
This eye pillow, padded with organic rice and grade-Alavender acts as a natural compress, providing gentle weightto help muscles relax, clear your mind and a natural inhaler tohelp you relax from within. It relieves eye strain, irritation,headaches, and sinus congestion by soothing tense facialmuscles and encouraging blood circulation.
The eye pillow includes customizable letter print with up to 15 characters.
Galleries
How to build customize you aurora box